According to the Small Business Administration (SBA), more than half of Americans own or work for a small business, and small businesses account for two out of every three new jobs created each year. This year, President Obama selected May 1 -7, 2016 as National Small Business Week to recognize the contributions small businesses make to the economy. If you're one of the many people who work for or own a small business, here are some ideas from Parcel Plus on some ways to participate in Small Business Week 2016.
Watch the webinars. Each day this week, the SBA is hosting webinars on different topics, including QuickBooks®, loans, technology, and more. Check out the full list of webinars on the SBA's website, and register to attend the ones most helpful for your business.
Attend an SBA event. The SBA is hosting free events in Washington DC, Atlanta, New York, Denver, Phoenix, and San Jose. If you're not able to physically attend, all of the events will be live-streamed so you can virtually attend.
Get Your Business Online. This is a program Google offers to help small business owners get themselves on Google Search and Google Maps. For Small Business Week, Google is working with different organizations in cities across the United States to put on free workshops all about growing businesses.
Get involved. Contact your local Chamber of Commerce to find out about any events they are hosting for Small Business Week. This is a great opportunity to network and learn from other business owners in your community.
Apply what you learn. Use Small Business Week as an opportunity to get new ideas about growing your business, and then make a plan to implement them. Update your business plan; try a new method of marketing; join a local networking group – anything you haven't been doing which will help your business grow.
With 88% of the private companies in the U.S. employing 19 or fewer employees (Source: U.S. SBA), we at Parcel Plus believe local businesses are vital to the health of the U.S. economy. Your neighborhood Parcel Plus specializes in business services, like packing and shipping, copy service, printing services, private mailbox rentals, and more. So the next time you find yourself in need of business services, stop by one of our convenient Parcel Plus locations and let the friendly professionals handle your project so you can focus on growing your business.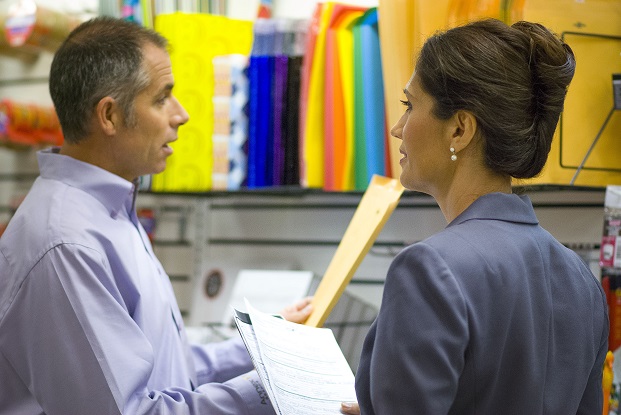 Source: Small Business Association; gybo.com